Multi Day Ticket
The day you select on the calendar is the start day of your multi-day ticket.

Our online ticketing system right here is the best deal anywhere for your trip to RED. If you know exactly when you're skiing, our advance-purchase, date-specific ticket deals are perfect for you. Miss a day, don't sweat it, you can still get credit for the face value of your date-specific ticket towards the window rate, and just pay the difference.

14+ Days Out: Save 20% | 7+ Days Out: Save 15% | 48+ hrs out: Save 10%

NOTE: Before usage, this product requires a profile photo attached to your online account. You can upload a profile photo yourself through "Edit Profile", or have your photo taken at the RED ticket window upon arrival.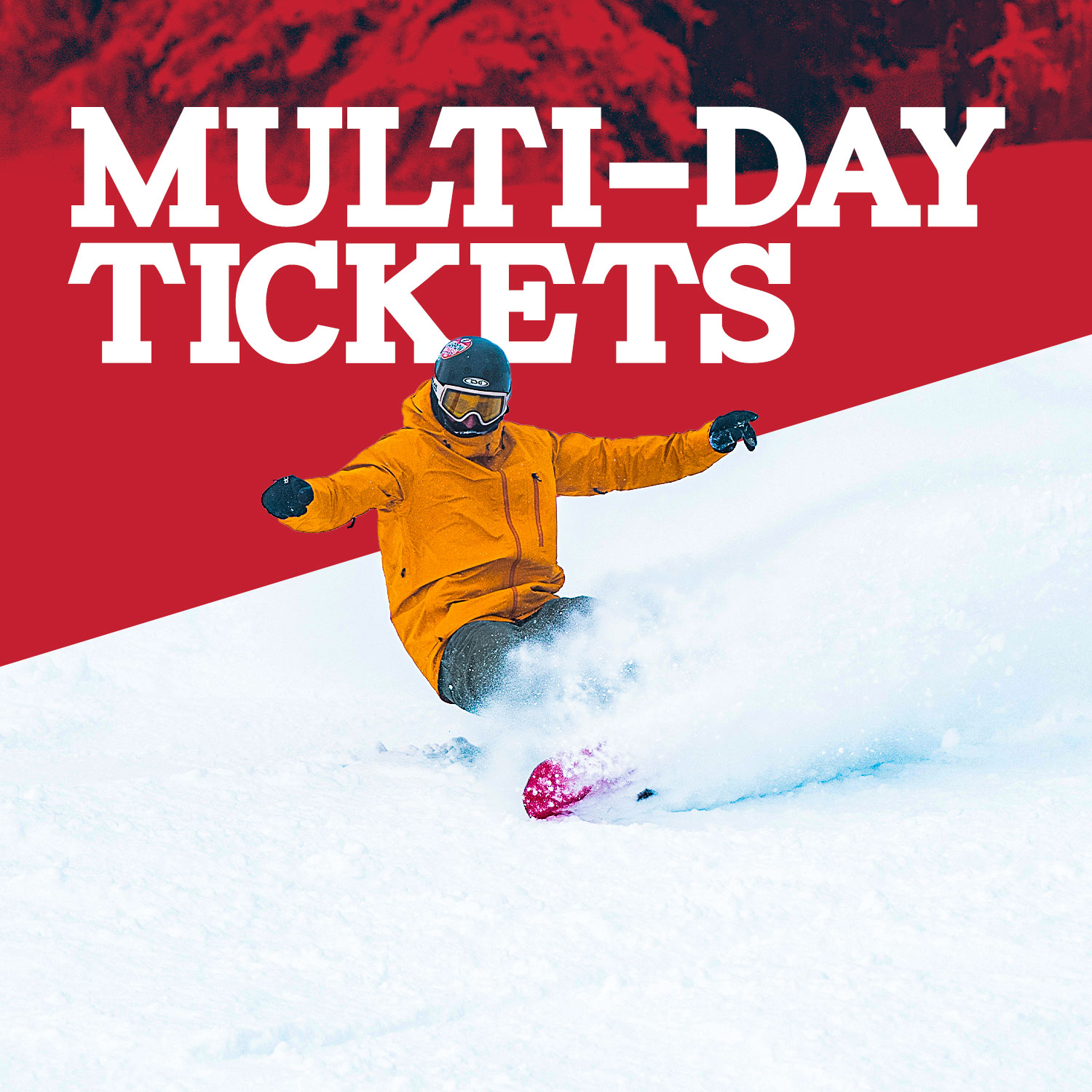 No products found.